Download - Mouse & Caret Buddy
For: Windows

Windows 7

,

VISTA

,

XP
Our latest version.
For: Windows
XP
Mouse & Caret Buddy 1.0 used an old copy protection scheme that we're no longer supporting. Current users nedd to upgrade to 1.0.2.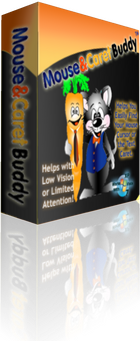 Mouse&Caret Buddy
Mouse&Caret Buddy is software that helps you see your mouse and text cursors. Some programs just enlarge the system and mouse cursors. This is only a partial solution because some programs change the mouse cursor to indicate a particular change of state of the machine. These cursors cannot, generally, be changed by other programs!
Mouse&Caret Buddy solves this problem by pointing to the mouse and text caret positions.
Mouse&Caret Buddy Features
Simple Interface
See your mouse and cursor position at all times
Customizable mouse and caret position indicators
Customize when to see position indicators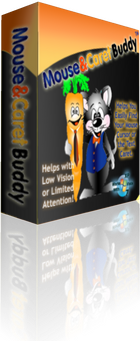 Downloading Mouse & Caret Buddy